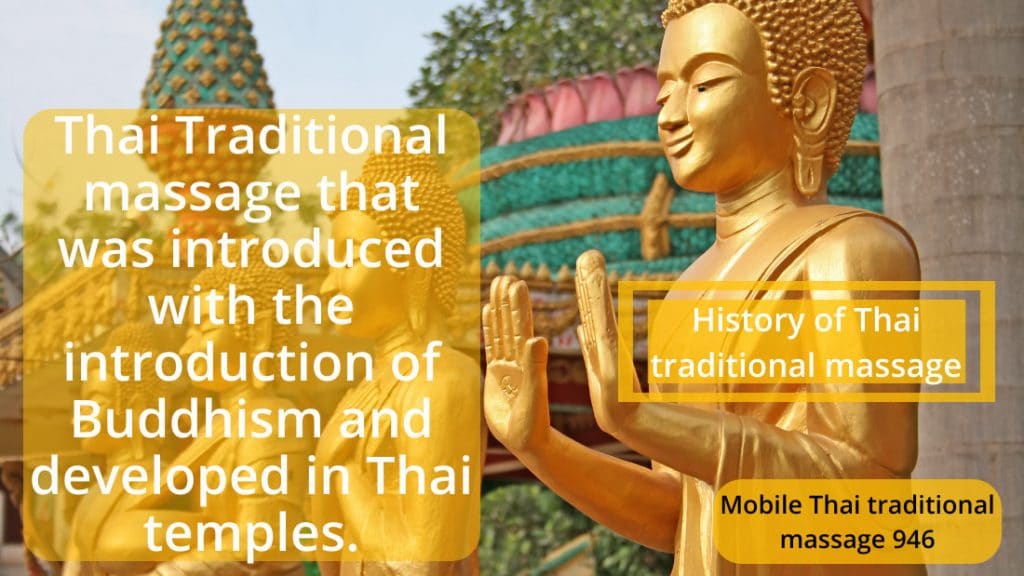 ❶ The power of Oriental medicine
➀ Thai traditional massage philosophy
People nowadays have to deal with an inordinate amount of stress, and more and more of us are looking to Oriental medicine for ways of relieving it.
Our massages are healthy and effective, and compatible with Western medicine.
The emphasis of a massage is not on treating a tired body, but rather to help your body be healthy for what is to come.
Our massages help your body relax, and at the same time relieve your stress and worries.
It means making and maintaining a hard-to-be-bodied body before getting sick.
You will have energy and enthusiasm for all your activities.
When you visit a mobile Thai traditional massage 946, you will feel as if you are in a tropical resort, where you can leave your worries behind and focus on healing and relaxation.
We provide a mobile Thai traditional massage in central Tokyo areas, ・・・in home, or hotel.
We have many kinds of massages ・・・Thai Traditional Massage, Oil massage, Aromatherapy, Reflexology and Shiatsu(=Japanese massage), Oil Lymph glands massage around groin・・・and so on.
❷ Thai traditional massage method and its effect
Thai traditional massage emphasizes stimulating the body's energy channels.
The full body is massaged and reinvigorated.
No oil is applied during the treatment basically.
But we can offer thai massage with oil if you would like.
Now Thai traditional Massage is very popular among the world that is applied in management of conditions like muscle and bone pain, and so on.
Thai traditional massage is using a number of stretching actions, which improve body's flexibility.
And Thai traditional massage makes blood circulation smooth.
❸ It is information on our movie "Thai traditional massage".
It is "Thai Traditional massage Palm & Arm
Please see other videos from the following.

Introduction of our massage video
❹ ABOUT US
Here we explain our THAI TRADITIONAL MASSAGE.
Please refer to the following.
About our THAI TRADITIONAL MASSAGE which is our main menu.
We are a mobile Thai Traditional Massage 946.
Our shop is a shop that provides a mobile Thai Traditional massage to the hotel or home in the center of Tokyo. It is a mobile massage specialty.For details, please refer to "Thai Traditional Massage".
Opening hours are from 4 o'clock in the evening to 1 o'clock in the morning.
If you can make a reservation by 1 o'clock in the morning, you can have a mobile Thai Traditional Massage in the central Tokyo.
The central Tokyo area is a mobile working area inside "JR Yamanote Line", and this area is free of transportation. Other than that, transportation costs are optional.
For details, please refer to "Working Areas".
About the fee of a mobile thai traditional massage from here.For details, please refer to "Fee".
Various discount coupons are available in mobile working area free of transportation expenses. For details, refer to "Coupons".

Please feel free to contact us from the following, such as questions, inquiries, and reservations.